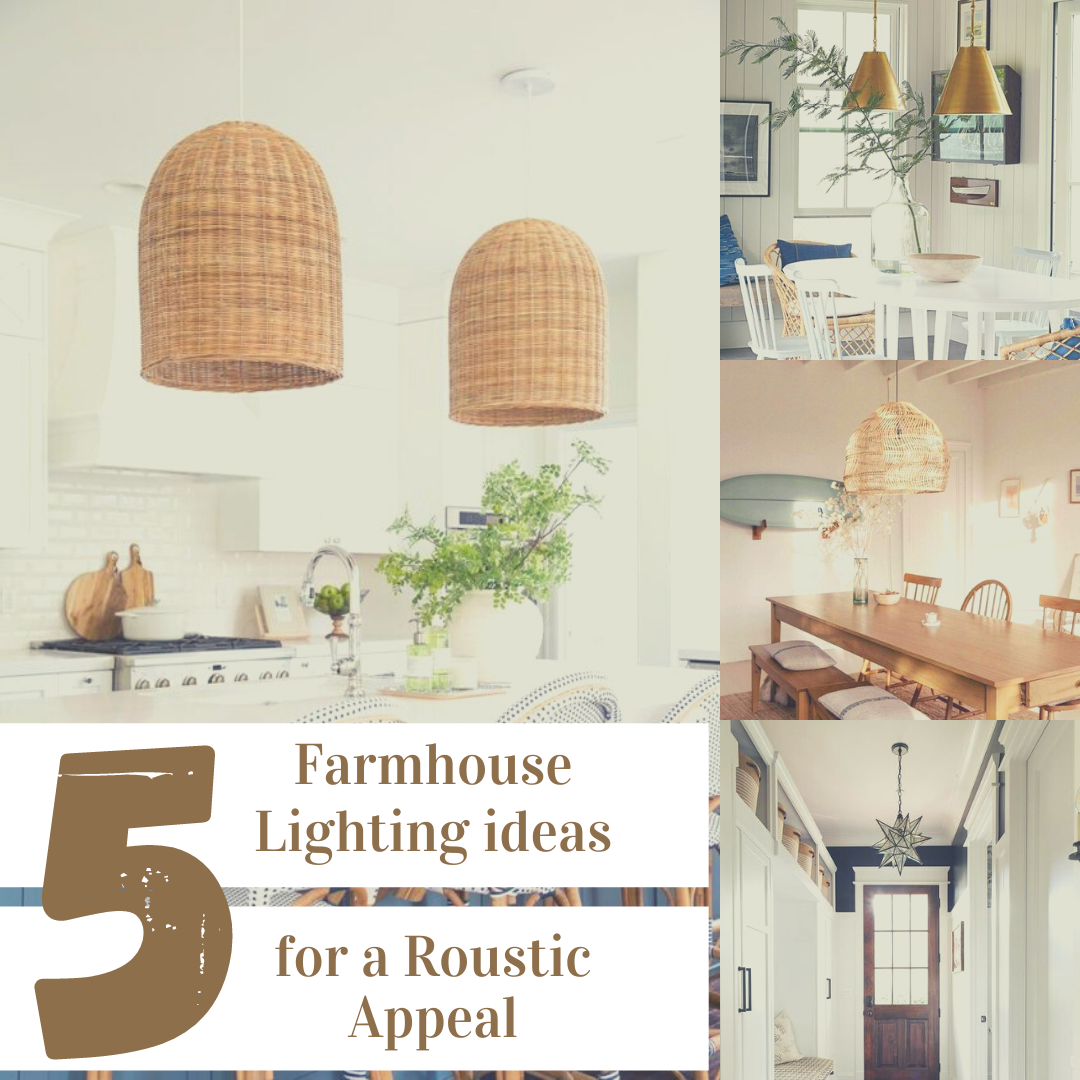 5 Farmhouse Lighting Ideas for a Rustic Appeal
Hello readers!! Welcome back to our lighting blog. Today we will talk about one of our favorite trends: The Farmhouse Decor Style - the beautiful blend of classic country and cozy charm that is now all over the media. We will introduce you to inspirational home spaces using one of our farmhouse favorites lighting pieces so that you can achieve your farmhouse dream space. 
#1 We will begin with a welcoming home entrance with a green squared large hall carpet contrasting with white-walled wooden closets for storage. Our Star Pendant Light Vitral is ideal for making this hallway different from any other entrance hall you have ever seen. Different, characteristic features make any space more special. Our star pendant lights provide that precisely: uniqueness, style, and glamour. 
#2 Next in line: we provide you a very coastal look, that will make you want to take yourself to the nearest seashore! Imagine having this breezy look in your home every day with very simple features, but when put together you get a fabulous result. The white and blue decor is a perfect combination for a farmhouse look, and adding gold features like our Cori Pendant Light and rattan armchairs makes the space much cozier, and stylish. 
#3 Check out this beautiful balanced all-white kitchen with blue highlights on the kitchen counter and rattan blue and white Parisian chairs. Get a farmhouse, bright look on your kitchen by adding our incredible light brown Cristobal Pendant Lights for a more glowing flair. 
#4 We selected this warm cozy dining room because of its simplicity, yet its authenticity. We are amazed at how the right selection of colors, and furniture, as simple as it may look, you can achieve the most beautiful home space. Our Rattan Lamp is a great ally for making a very homey farmhouse home decor. 
#5 Finally we present to you this lovely all white farmhouse kitchen with white vintage sink. It sums up all the decor elements to accomplish the coziest decor trend of all time. All white cabinets and white tiles on the wall, dark handles on the cabinets make a nice contrast and the ceramic patterned floor tiles. With golden sink faucets and our Black Polo Sconce this kitchen look is perfect for inspiring yourself everyday into the cooking chores. 
We hope this home space ideas with our incredible farmhouse lighting best-sellers are of tremendous inspiration when choosing your next decor features. Let us know how you liked the latest post! Until next time, 
Xx, 
Lumin Lamp House