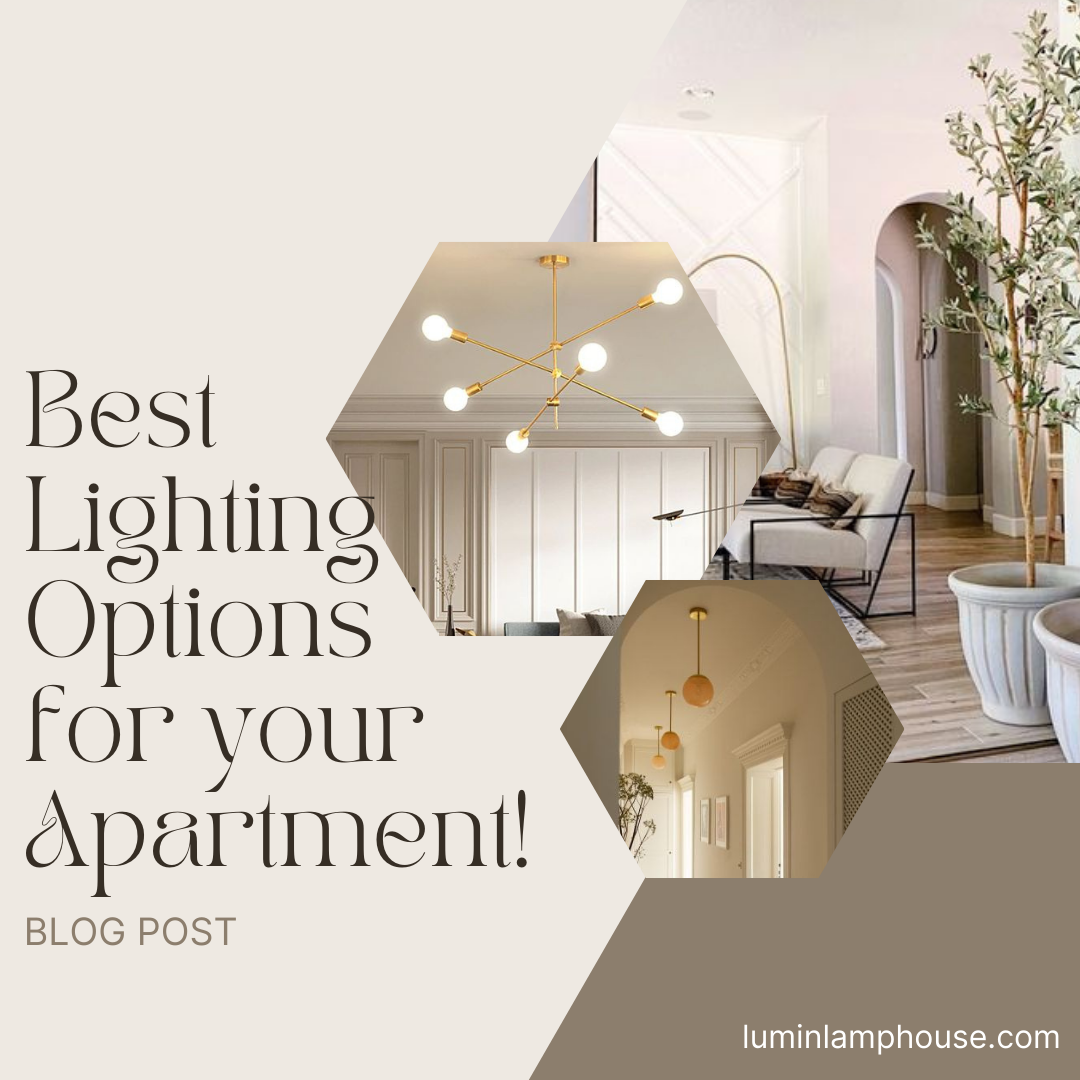 Best Lighting Options for your Apartment!
We understand the challenge of choosing light fixtures that approach matters like a lack of natural light and small floor spaces. To transform your bleak apartment into a well-lit dwelling, see these incredible tips on how to choose the best lighting for your space.
Hydrus Gold Chandelier
1. Warm Up To Incandescent Light
To achieve an inviting feeling whenever you walk into your apartment, you should choose a warm yellow light. By doing this, a soft glow that will make you feel at home will be emitted. It will not only relax you, but you will have a better sleep at night.
2. Broadening up your space
 Incorporating a striking ceiling lighting fixture will not only direct attention upward, but will open up your space too. A bold can also trick the eye into thinking the space is much larger than it actually is. 
3. Sconces and Overhead Lighting 
For places like a powder room where light is indispensable, sconces are very much needed. We highly suggest slim sconces for skinny patches in the wall and overhead lighting for communal spaces such as an entry hallway or a living room side table. 
4. Floor lamps: your best ally
When you're short on square footage, turn up to height instead. Floor lamps are ideal for brightening up a space without taking up much space. They look amazing in the narrow corners of a room spreading soothing luminosity. 
5. Mirrors on the wall 
Another handy tip we can provide is mirror placing! They can help make a room appear larger, and by placing them directly across from windows, they help bounce light around the room. 
We hope these tips are of great use for you for lighting fixtures placement. Please let us know in the comments below how much you liked this post! 
Xx, 
Lumin Lamp House