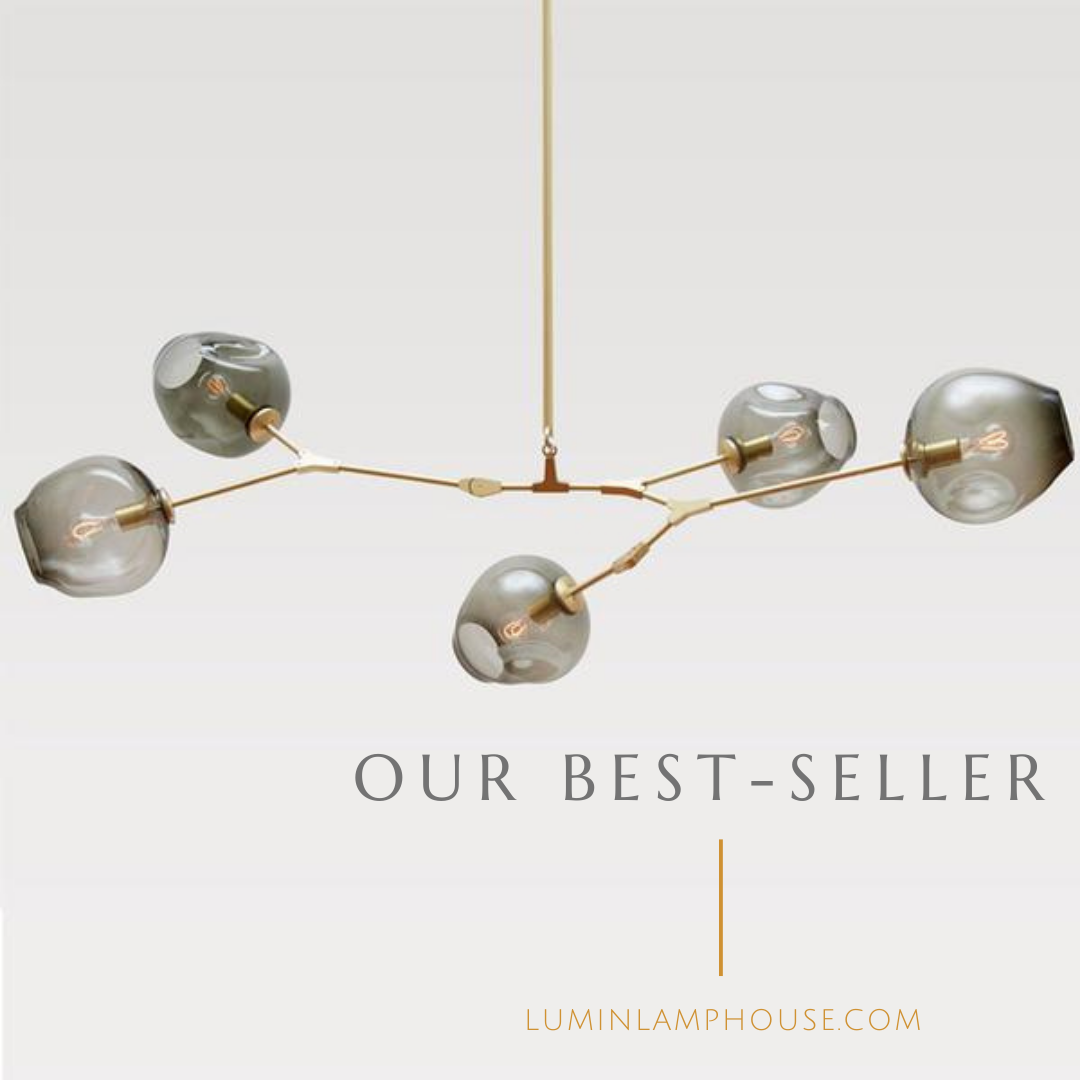 Dining Room Decor Ideas with our Ursa Chandelier
Hello there everybody!! Welcome to our new blog post! Today it will be all about our best-seller Ursa Chandelier, one of our superstars among our collections. No wonder why it has such a powerful consent among our buyers, with its glass 'bubbles' and metal arms create a fixture that is contemporary yet takes you back to the modern middle-century style. 
In this blog, we intend to inspire your decor-self, and guide you along specific dining room looks using our Ursa Chandelier.  
We will begin looking at this inspiring white decor space with a warm brown wooden dining room set. The Smoke Glass Ursa Chandelier is perfect for adding a special glow to the space making the dining room stand out among the tidy white rest of the house decor. 
What about this astonishing modern sleek dining room with velvet dark orange dining chairs paired out with our Gold Ursa Chandelier making the space so much wider, and sparkling. 
We are absolutely in love with this dining room look, a parisian look with gray fil noir chairs, wooden floors paired out with black and white mosaics, and our Gold Ursa Chandelier looking phenomenal. 
This breakfast nook is exactly what we need for having a cozy delicious meal, with its natural light, paired out with our black brass 7-light Ursa Chandelier which pairs out beautifully with a black round table. For achieving a warmer look, light brown wishbone chairs are an incredible option. 
.
.
We hope this dining room ideas turn out useful, and inspiring for selecting your next dining features! The Ursa Chandelier is truly a very handy lighting piece for making any space much more fabulous, and glowing. 
Xx, 
Lumin Lamp House