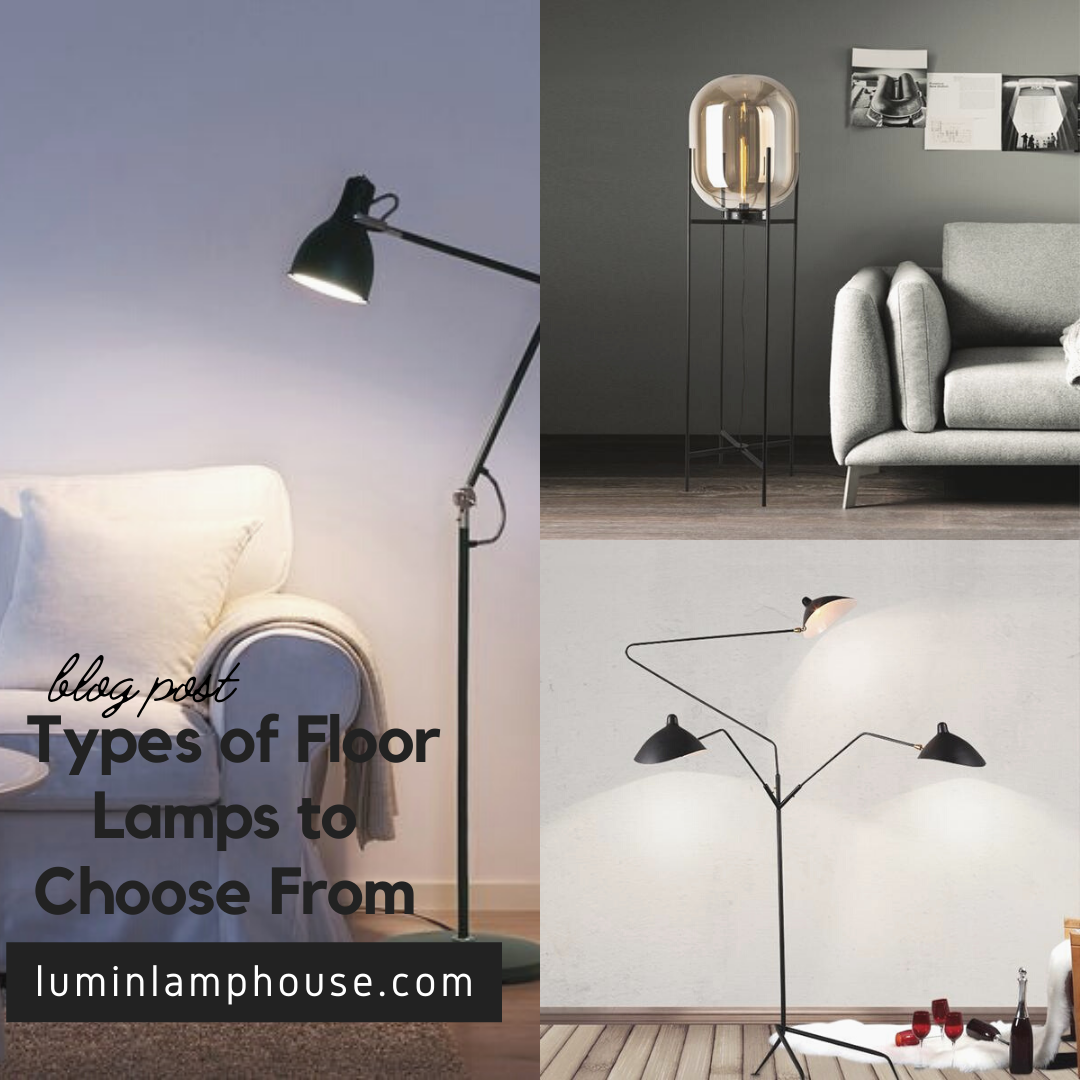 Types of Floor Lamps to Choose From!
Always standing at attention, floor lamps are the unsung heroes of any lighting scheme, providing much-needed illumination to a variety of rooms without time-intensive installation.
Offering both extensive ambient lighting and direct task lighting, floor lamps are versatile enough to suit whatever mood you're going for in a space. But finding the best one can still be challenging. Read on to learn about the things to look for while seeking the perfect floor lamp.
1. Ambient Floor Lamps
Ambient Floor Lamps are meant to provide general light to a space. They are usually covered with a traditional lamp shade, which spreads the light for semi-direct illumination, making them great for a living room corner or next to a comfortable sofa or lounge chair. They typically provide enough light for reading nearby, though not as focused as the light from a reading lamp—but more on that later. 
Our Kali Floor Lamp is a great example of an ambient lamp, with its industrial design, it would look amazing in a modern home decor style. 
2. Reading Floor Lamps
A reading floor lamp provides more direct, focused light than other types of floor lamps. If you're looking for a lamp to brighten up your book while reading, a desk, or a place you do other daily tasks, a reading lamp will usually offer brighter illumination to space directly below it. For added practicality, look for a reading lamp with a flexible arm so you can move the light exactly where you need it. Our Canter Floor Lamp is exactly what you need to get a more focused light if needed! Its design is very matchable and trendy. 
3. Arc Floor Lamps
Arc lamps have a stem that extend up and out. They are great for providing general luminosity, making the space brighter, and more appealing. We recommend matching an arc floor lamp with a pendant light, or a reading floor lamp. The incredible Serge M Floor Lamp is an absolutely amazing piece, with a three set of headlights, you will have light to spare in your living room. 
Floor lamps are great allies while decorating a room. Their versatility and design, add a lot of grace and charm to any space you place them. Check out our Floor Lamp Collection! With its range of styles, we are sure you will find the one that accommodates your space. 
We hope this information turns out useful for you, reader! Thank you for stopping by, and being a part of The Lumin Lamp House Community! 
See you soon, xx