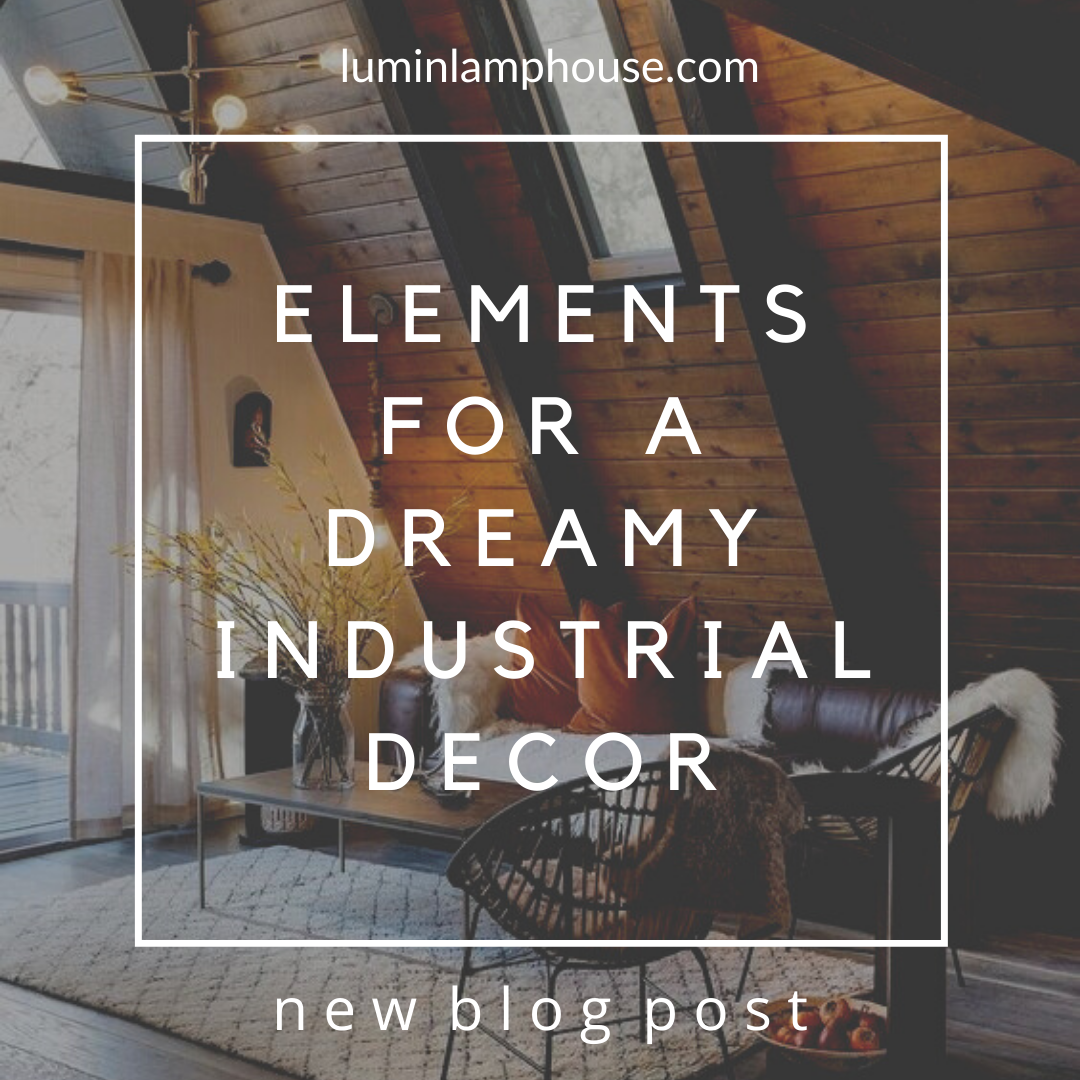 Elements for a Dreamy Industrial Decor
Hello everyone!! In this blog post, we will provide key elements to achieve industrial home decor, along with our outstanding industrial lighting options!
Industrial interior design is often associated with city dwellings and lofts. However, with these handy tips, you can make your home look as industrial as it can get. You can also combine different home styles. It's very common to see a farmhouse decor with industrial glimpses or Scandinavian homes with industrial styles. It is really up to you how industrial you want your home to be.
We hope you get inspired and achieve that home look you have always desired.
Exposed Brick Walls
Lamp in photo: Sigma Chandelier
Leaving a wall bare with the bricks visible can give an apartment, home or loft an industrial and unconventional touch, adding also coziness and warmth to the room. Bricked walls usually look amazing with dark components, comfortable couches, nice wide carpets, and of course beautiful lighting features. In this look you can contemplate our best-seller Sigma Chandelier an ideal industrial lighting piece that can easily blend with either an industrial decor, or minimalist/modern. 
Silver Metallic Colors
Lamp in photo: Aura Pendant Light
You will rarely find bold, bright colors in an industrial look, you should try to stick to a gray and brown palette combined with wood and metal features. This inspirational look of a wide industrial dining room is a great example of the color palette that makes the ambience look a bit of factory. Our industrial
Aura Pendant Light
 is a great lighting piece for achieving this type of looks. 
Wood and Metal
Lamp in photo: Hydrus Pendant Lamp
What about this cozy industrial living room from a cabin inspiration. Check out how Wood and Metal combined, can provide a very industrial look, specially exposed metal beams in wooden beamed walls or ceilings. This is an example of a industrial yet cozy, and modern style. Our luminous Hydrus Pendant Lamp is a great component for a conservative industrial design. It keeps the style chic, and looks good paired out with industrial features. 
Exposed Ducts and Metal Beams
Lamp in photo: Tapa Modern LED Cascade Chandelier
Leaving raw elements of an industrial space is key. To get that factory vibe, it's important to show the this rawness! Showing metal beams, pipes and ducts will give the area an "unfinished" look which is exactly the industrial energy you want. Our luxurious Tapa Modern LED Cascade Chandelier is a great companion for this look, to balance the industrial design with a modern style. 
Simplicity
An industrial look doesn't have to be so sophisticated or complex, check out this simple dining room with industrial features, that still look homey, and welcoming. Different type of chairs for a light wooden table, and our industrial original lamp design 
Vespera Pendant Light, which fits this look smoothly. 
We hope this blog post turns out useful and inspiration to you all! Let your industrial soul dive into your home decor, and achieve that dreamspace you have always dreamed about. Remember that lighting is the essential part to make any space much welcoming, and magical!