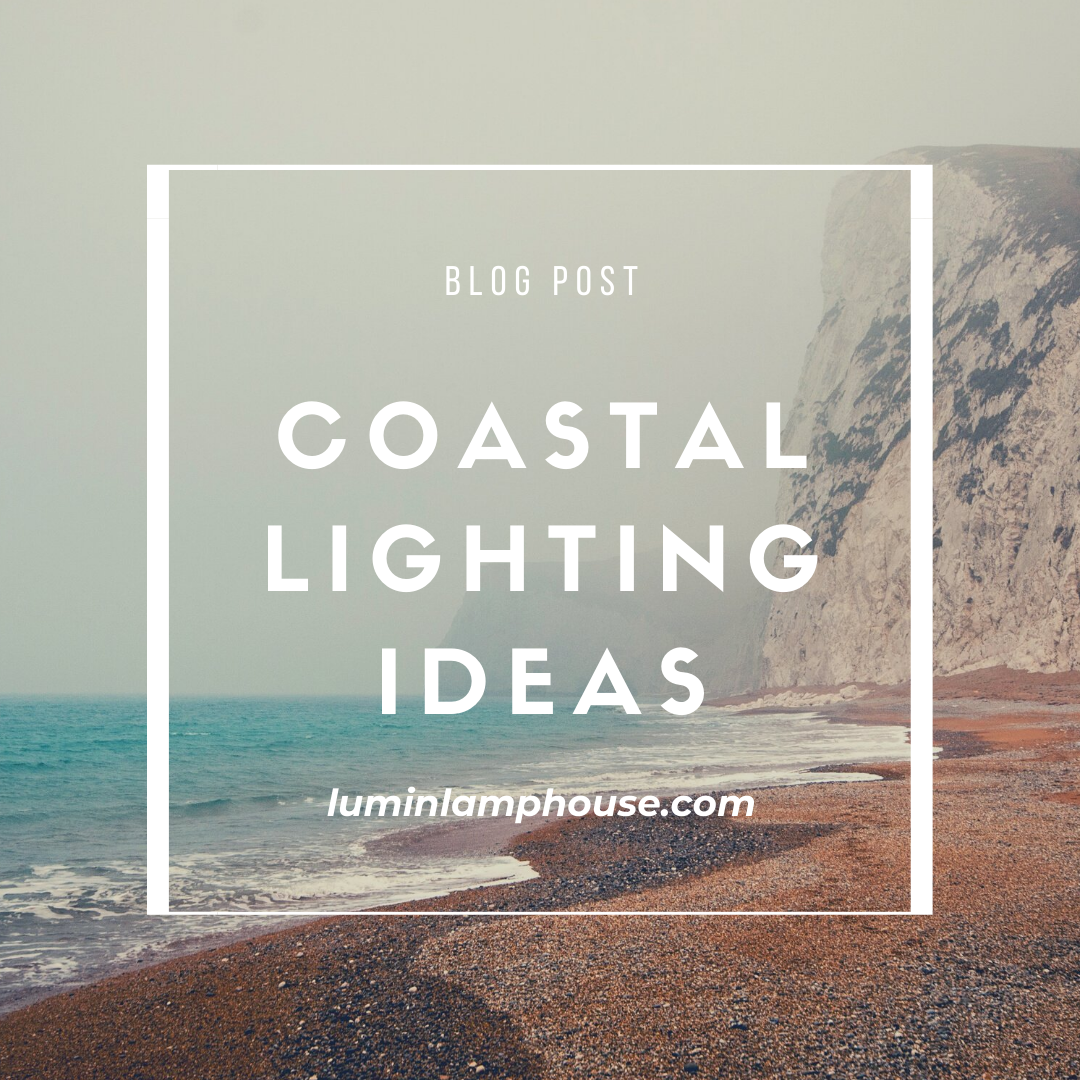 Coastal Lighting Ideas for a Breezy Look
Coastal looks inside you home can be associated to a relaxed setting with neutral color features, and lots of luminosity. To achieve a beachy aesthetic, coastal interior design and coastal decorating style, try to use natural textures and materials, and personalized accent pieces to create an airy atmosphere, and a breezy look!
How to incorporate beach themed lighting: 
How to incorporate Beach Themed Lighting:
Neutral materials and tones are essential for layering the airy fashion beachy style into your living space. Rattan or rope are great lighting materias and regularly used in coastal interior design. Common lighting features for coastal hanging lights include chandeliers over dining tables, pendant lights over kitchen islands, and sconces in hallways. 
Lighting that Mimic Seaside Textures 

What's better than having a similar seaside texture in your lighting for a beachy look? Try shell ceiling lights, wooden beads, or blue lighting fixtures. Shades of blue and sea green are a provide a nautical flare creating a space both styligh and soothing. 
Pick Natural Lamp Shades
For more portable options, table lamps help you layer the room, and can brighten up the space without having the trouble of permanent installation. 
Personalize your textures!
Try to mix it up with some other type of materials! We highly suggest designs including tassel, beads, wood, or rattan in colors that maintain the space soothing, and relaxing, keeping the airy beachy sensation in the living space, making it your own!
We are so in love with this type of home decor, and we assure you that lighting makes one of the most important part of it, lucky for you, that we have a broad range of colors, textures, and portable options for you to choose from! Dive into our collections for more beachy lighting options, and get inspired. 
See you next time!!
Xx, 
Lumin Lamp House