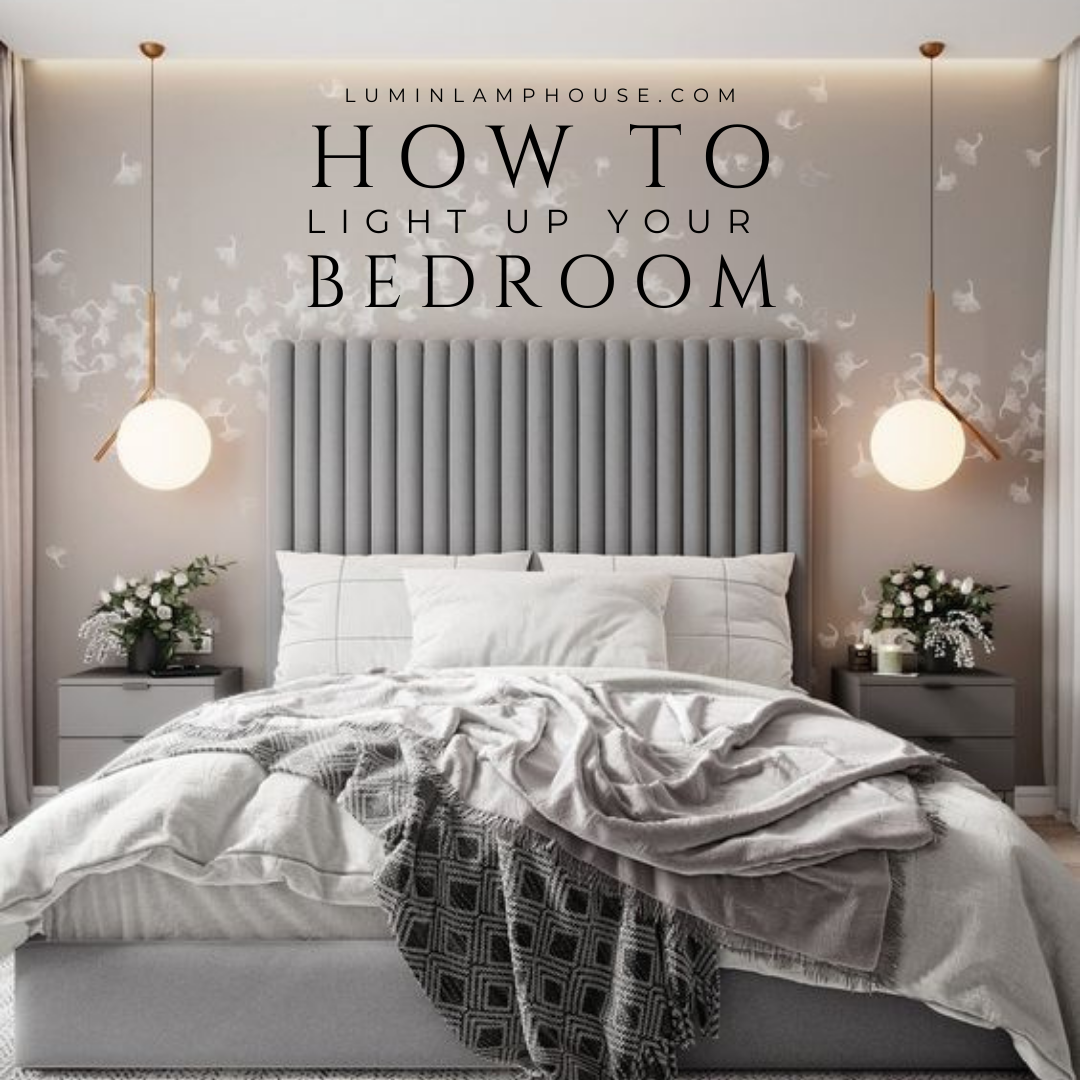 How to Light Up you Bedroom
Bedrooms are the essential place where we go to relax, de-stress, and rest. That is why the ambience has to be ideal in order to do so. Lighting plays an important role to set the mood of the place, so why not focusing on the right way to achieve comfortness in your bedroom by using accurate lighting fixtures. 
Pendant lights are very versatile, and provide good amount of light for reading, and relaxing, they also are good alternatives for table lamps or sconces for your night stands. There are a wide range of variety of pendant lights, so they are great for adding your personal style into your bedroom. 
We will provide some tips for choosing the right pendant lights according to your bedroom style, and also how to positionate them. 
...
How High should you place your pendant lights?
Pendant Lights being hung on either side of the bed have become increasingly popular over the last few years because of their incredible appeal. Pendant lights should be placed central to the bedside table and positioned between 55-85 cm above the table's surface, and preferably on both sides of the bed to achieve a more stylish look. Our incredible 
Rodano Pendant Light
is an amazing option for a modern look. 
Create a Cluster 
Create a unique lighting arrangement by bringing together a cluster of pendant lights. This will make your bedroom a more exciting, and creative space with an unexpected look in your bedroom. Hang as much pendant you like on each side, and you can also play with the heights and distances from one another. 
 Centered Light Fixture:
Centering the chandelier in your bedroom will most often mean placing it over the foot of your bed, which often occurs with a couple of twin size beds bedroom. To determine how big your chandelier should be, we provide an easy formula for you to follow.
 Measure the length and width of your room and add those two numbers together. The result converted to inches equals the diameter of an appropriately sized chandelier. 
We hope you find these tips very handy, and applicable in your next decoration bedroom plan! We invite you to surf around our various collection, and choose that perfect pendant lamp or chandelier that best soothes your bedroom. 
See you soon! 
Xx, 
Lumin Lamp House