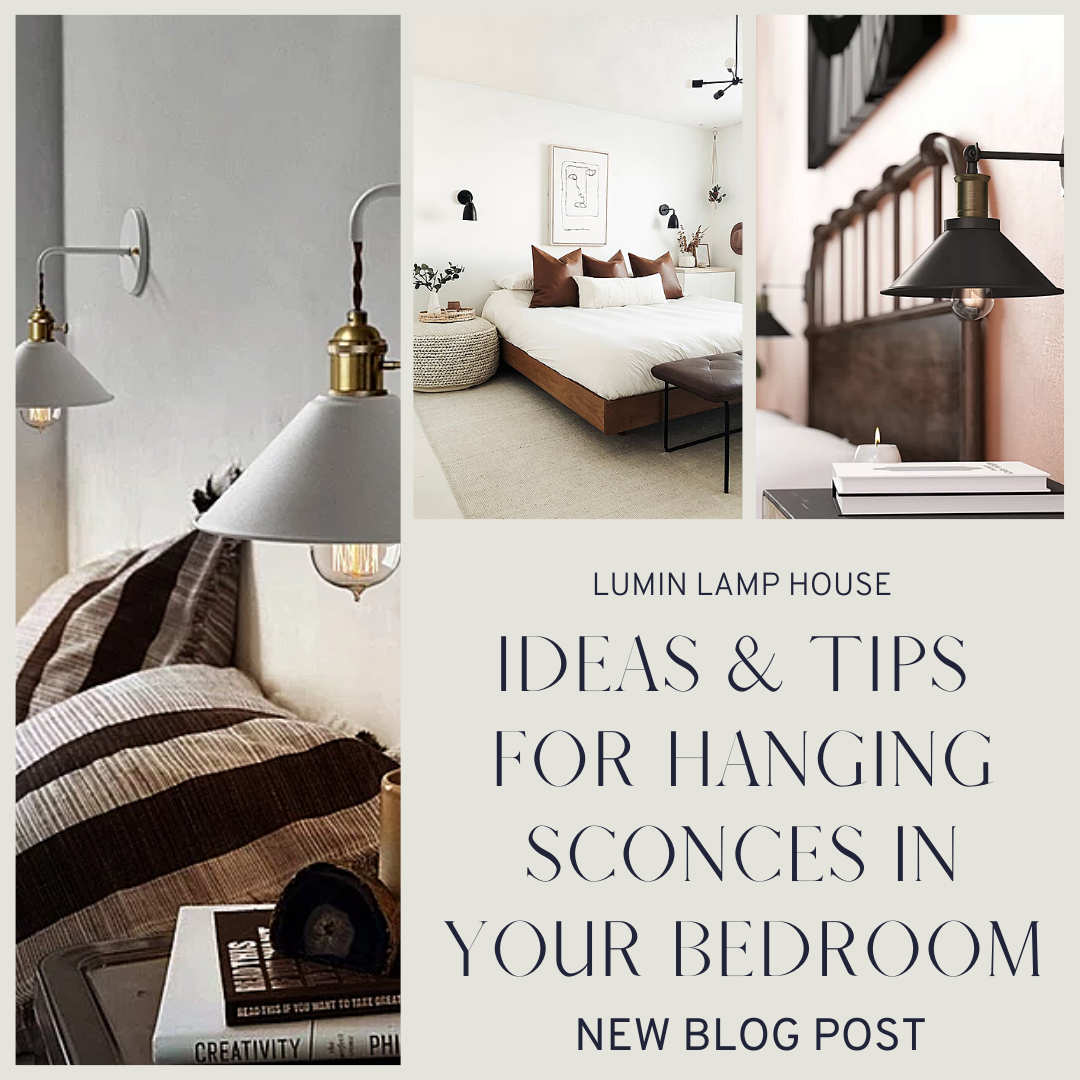 Ideas & Tips For Hanging Sconces In Your Bedroom
Light sconces arrived to make our life so much easier in our bedroom, and once you try them, you'll never want to look back! How many times have your cat climbed up to your night stand bringing your table lamp down to the ground tearing it apart? Or how many times have you struggled reaching out the plug in order to turn your light on in the middle of the night? I'm guessing nearly a hundred times!! Bedroom sconces are a great idea for making lighting so much practical, and easier, adding a beautiful glow, and style into your bedroom decor. Check out this useful tips we've got for you. 
Tip #1: Bedroom sconces are usually hung on the sides of the bed, centered with the headboard. 
The headboard is a great reference in order to place the sconces in the right position. Placing two identical sconces provides symmetry, and an harmonious look, and gives you the chance to play a little bit more with the decor. Our incredible Black Sconce Kinna is the perfect lighting piece for an industrial bedroom look, keeping it simple but incredible! 
Tip #2: If you don't have a headboard, you can hang your sconces two feet above the sides of your bed, or five feet from the floor.
Placing sconces without a headboard also looks fabulous! They are a great tool for adding beautiful features that can make the space much more bright, and amazing. Look at this incredible dreamy white minimalist bedroom with a sleek style  with black sconces without the need of a headboard to look incredible! Our Black Sconce Habo is very similar to the ones in the picture, we are sure you will like them just as much. 
Tip #3: Each sconce should be up to eight to ten feet from each other to provide even lighting.
Even lighting is essential for achieving a symmetrical look in your bedroom, also so that the light provided is even for the two people sleeping in the bed. Check out our gorgeous White Sconce Boras! With its vintage look, it can easily be matched with the current features in your bedroom. 
Sconces are a wonderful feature at a very low cost! It can make your space so much better by adding their incredible glow and light. Check out our entire sconce collection, so that you choose the best that fits your bedroom, and we hope that these tips turn out useful and handy! 
XO, 
Lumin Lamp House.