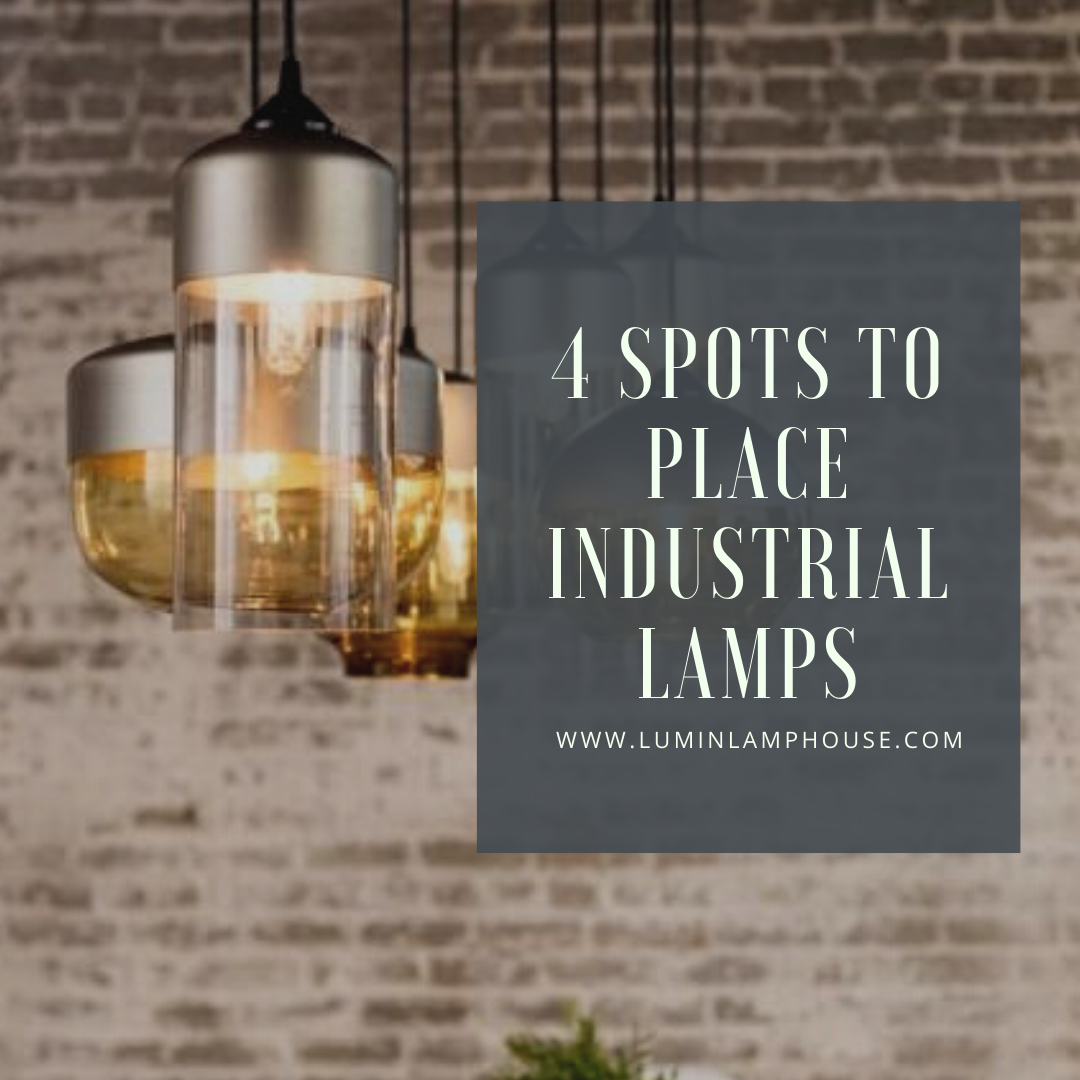 4 Spots To Place Industrial Lamps
An awesome perk of industrial lamps is that they go with a whole variety of styles! They keep the look very chic, modern, and stylish. The flexible style of lights includes floor lamps, chandeliers, pendant lights, sconces, and more! Their beautiful range of metals including brass and zinc, with high-quality, beautiful design that works in every room, and affordable price will make you want to get them all! 
Here's some tips on where to place them to make your homespace more beautiful than you could ever imagine. 
1. Uplift your bedroom! 
Industrial lamps specially sconces cast a brighter, more focused light, which is great for reading at night without disturbing your sleeping partner. Adjustable wall lamps, or pendants are great to achieve perfect layered lighting in your space. We recommend our best-seller Polo Sconce Light;  with its antique brass finish and clean industrial lines it will grasp your bedroom for a mid century style in a very sutil way. 
2. Lighten your living room. 
Add some life to an otherwise lifeless corner by adding an industrial floor lamp. It will add more personality to the room and will brighten any dark corners that have gone unnoticed. Our Kali Table Lamp has a very original design, and will definitely add a lot of style to the space. 
3. Brighten up your dining room!
Dining rooms mostly need an accent feature to lift up the style placed in this specific room. Chandeliers are the key to make a statement in the space adding luminosity, and glamour. Our incredible Serge Mouille Chandelier is ideal for an industrial touch balancing with any other home decor style you choose! Its sleek design will add a very special touch to your dining room. 
4.  Gladden your working desk!
Last but not least, your working space! Every desk need a proper lighting, either to review your tasks, do some research or get any work done! Table lamps are key for keeping the right amount of light you need to keep you focused, and efficient. Our incredible Ambo Table Lamp has a very original design keeping it industrial but yet stylish, with its two light bulbs ponting in different direction, the light will be well distributed, and will keep you on track longer with your duties.