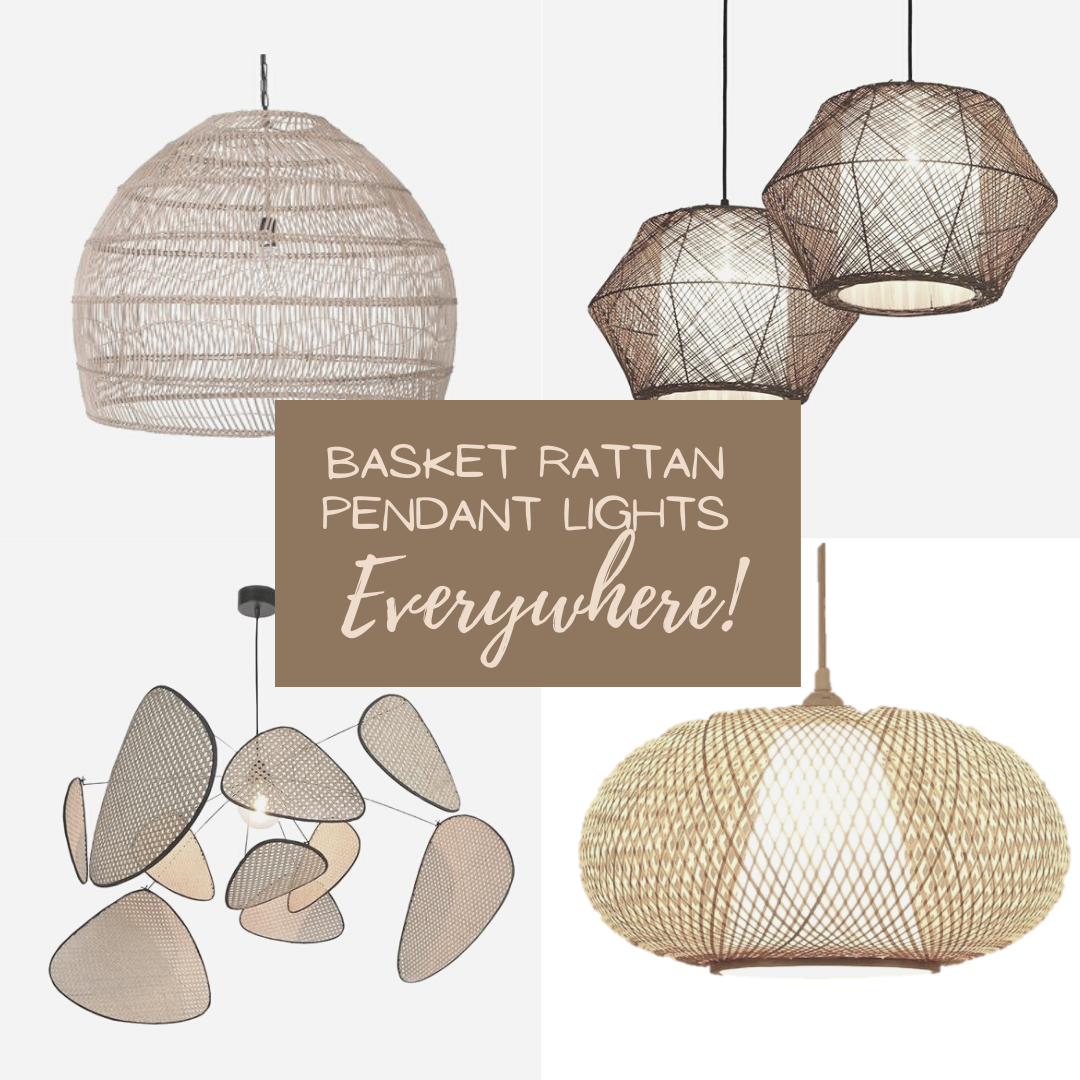 Basket Rattan Pendant Lights Everywhere!
Haven't you noticed that the trendy basket rattan pendant lights appear in all sorts of looks recently? From a beachy chic style to a bohemian minimalist fusion, and in both styles they look absolutely awesome! 
Rattan pendants are essentially upside down baskets (without handles) with a light in them, and we love them both ways. They add undeniable character due to their texture and handmade quality to achieve a homey welcoming space. We love them in pairs over a kitchen island, on their own as a statement chandelier in a bedroom or living room, as they give every space a boho aesthetic that is very cool and chic.
Our Best Seller
Rattan Lamp
is a huge success because of its facility to blend in almost any home decor. 
The clean simplicity of Scandinavian design meets the airy look of an open-weave pendant. Beautifully woven from rattan, it adds the perfect dose of artistry and texture to the room.
The
Rumi Rattan Pendant Light Bird Cage
 has an ideal fusion of a modern look with an intense lighting strike that will brighten your space up undoubtedly. Its special one of-a-kind shape will definitely make a statement in your space. 
Our SUNMI Rattan Lantern Pendant Light with Shade is an ideal lighting piece if what you're looking for is providing a luxurious cozy feeling into your space. Its warm light crossing through a light brown knitted rattan in an oval shape is what canvmakes this pendant so special! 
At last, we introduce you to our fabulous BALI Whicker Caned Rattan Chandelier.  Here you have a lovely paneled light fixture featuring different petals of caned rattan panels surrounding the main light source. Amazing design that will match perfectly along with some caned back chairs and a cozy environment filled with earthy and organic tones.
You are one click away of getting the rattan pendant light or chandelier your home desperately needs! A fabulous look for your space has never been so easy to achieve.
Check out our whole Rattan Lighting pieces available at our site and let us know what's your favorite!