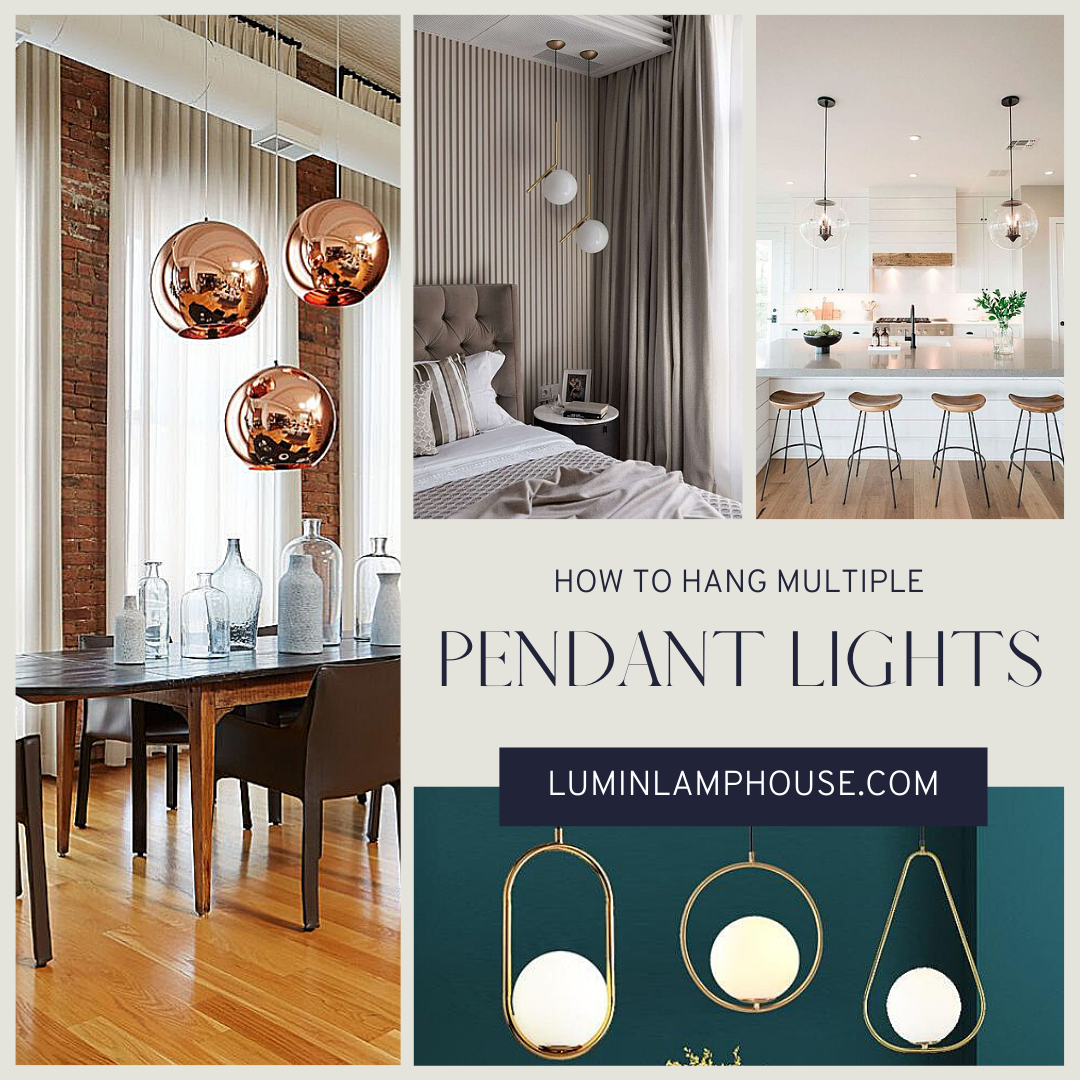 How To Hang Multiple Pendant Lights
An incredible way to make a powerful statement in your space is adding numbers up! Whenever you find a beautiful pendant light you love, try pairing it with some more! Trust me, a lighting design with multiple pendant lights adds an incredible effect to your room's look and adds a creative touch to it.

In today's blog, I am going to show you how to use our incredible pendant lights in the space of your choice.




Our Rose Gold Copper Shade Pendants are an excellent choice if you want to create a more dramatic appearance. This three-set is a great idea for a large dining table, and if you are into a chic modern kinda look. These lighting pieces look amazing paired out with colors such as brown, white, and grey.



If you consider yourself as a creative person, and ready to try something different, check out our different styles of a milky shade light bulb pendant light with a golden frame. Combining the three different shapes, you will have a trendy, out-of-the-ordinary look. This set would look sensational at a working desk, or reception.






Here's another of our favorites. The modern milky White shade pendant light. A two-set looks so elegant, chic, and timeless! They're so easy to pair out with most any room style, its white color makes them easy to blend with any other, and will brighten up any space you place them in.


Our bubble pendant lights are a great idea for a kitchen island, its timeless and classy figure matches all kinds of styles, from modern to farmhouse, or from minimalist to traditional decor.

Check out our whole pendant light collection, you will find that perfect lighting piece for your home space. Of that we are certain!