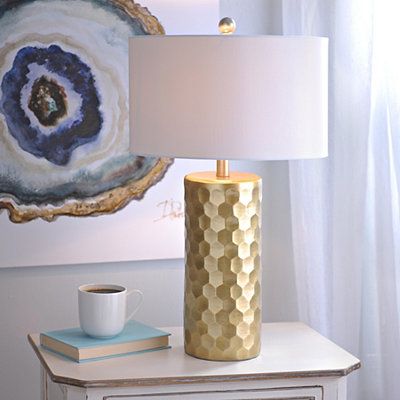 Where to place a Table Lamp?
Whenever you are planning on decorating any space at your home, interior styling always needs of little details that end up making all the difference to the final look and feeling of your room. People often focus on putting bigger items like chandeliers, or big floor lamps, and usually underestimate the power of a beautiful table lamp, which brings color, contrast, and symmetry to a space. 
There is a certain way of choosing the perfect table lamp, so before you make the decision on buying one, pay attention to these several tips we have come up with. 
First of all you need to decide what the table lamp will be used for...This is important to consider as it will define what style of table lamp would be suitable.
For reading: You should place it in a cozy corner, and get one that provides enough light, and if you would like it for a study room or office, preferably choose one with white light, and with adjustable heads. 
For living rooms / dining room: For spaces that already have different light sources, placing several table lamps into the decoration is an excellent way to provide your space much more ambience. Choose big with tall statement lamps or with a textural base that gives the perfect touch to the whole  look.
For bedroom night stand: Select lamps that complement your room's existing decor. Two bedside lamps give better balance, and specially if there are two people sleeping in the same bed. Here's a little tip: the wider your mattress, the wider the nightstand; and the wider the nightstand, the wider the table lamp should be. Choose warm yellow light bulbs, and have some fun choosing the style and shade. Think of your bedside lamp as a powerful item in your bedroom, which definitely wake the difference. 
Lamps are definitely the easiest, most affordable way to transform your space, and we are sure, that you will find the perfect match for your home decor in our collections. Check them out at our website www.luminlamphouse.com !