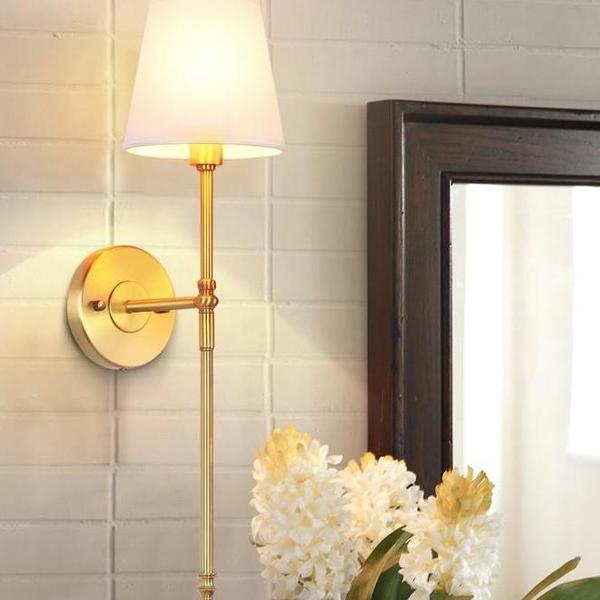 What To Know Before Buying A Wall Light?
Unlike many lighting fixtures like chandeliers, or large lamps, wall sconces seem appropriate in pretty much any part of the house. From the long entryway and backyard to the bathroom and laundry, these wall-mounted wonders can alter the appeal of any homespace in an instant.  Never underestimate the power this amazing lightning pieces have to turn your space around, and make it look much more stylish! The principal advantage this pieces have is they have both beauty, and utility to overall design schemes. And here are a few simple tips and pointers that will help you in revitalizing your home with wall sconces. 
Where to place sconces
A very common place to set wall lights is hallways and stairways. They serve as an effective decorative source of lightning without taking up a lot of room, that's why they are typically used to provide brightness in places where space is limited. For hallways, a row of sconces with adequate space between them can add a classy appeal, and they are effective for the tight space hallways usually have. 
Bathrooms are also common places to install wall sconces, usually one sconce on the sides of the vanity mirror for having the extra light needed for brushing, and grooming. The addition of wall sconces to both sides of a mirror can eliminate the shadows that form from an overhead lighting. 
In an office or craft room, a wall-mounted swing arm light is a practical alternative to a traditional desk lamp, freeing up your horizontal surfaces for your tasks, and avoiding table lamps because they can take up room off your desk. 
 For the Outdoors, sconces 

are commonly used on the porch and along exterior walls for security, though many designs provide a decorative touch as well as safety features.
How many wall lights do I need?
Something very important to keep in mind, is that whatever the height you intend to place your wall light, preferently you should not come eye-to-eye with an exposed light bulb.
Wall lights are commonly used in hallways, but try to not over do it, long, dark corridors can quickly turn into a runway if too many lights are installed.  One fixture every 8 to 10 feet should be adequate, of course, fewer or more fixtures can be arranged depending on the decorative purpose. 
Sconces have a very strong power for styling your homespace, it definitely fills any room the brightness, and give an amazing twist on the decoration. Never underestimate this little lightning pieces, as they can definitely turn your homespace around.