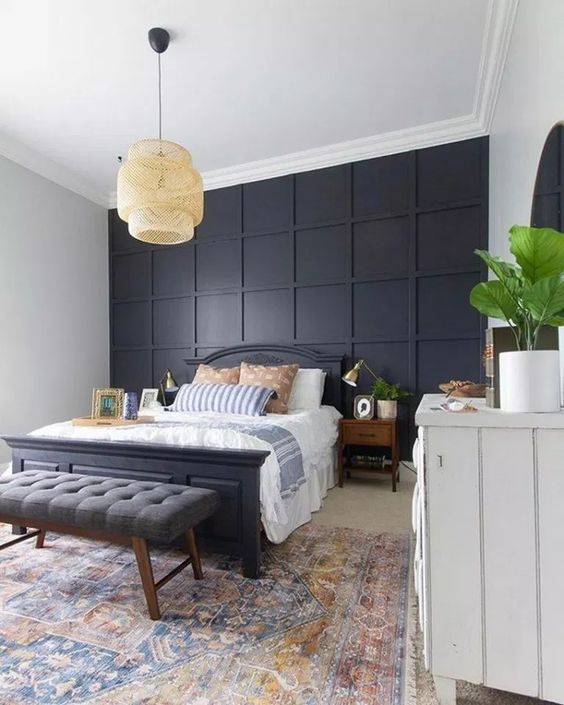 Ideas For Choosing And Placing A Bedroom Chandelier
Chandeliers are more than just a way to illuminate a room. They add style and become part of the home decor. Choosing a chandelier for a bedroom presents unique opportunities to frame and craft creative looks that incorporate your personal sense of style. Chandeliers are perfect solutions for adding ambient lighting, focal points, as opposed to task or direct lighting, to soften the look in your bedroom. Adding a chandelier in your bedroom, will surely aggregate a characteristic, sophisticated, and romantic touch to your decor.
Keep on reading to guide yourself on choosing the placement, hanging, and sizing by choosing your ideal chandelier.  
The Right Size
First of all, you need to evaluate where would you like to place the chandelier in your bedroom, here are some sizing formulas where usually these lighting pieces go...
• Centered:
Centering the chandelier in your bedroom refers on placing it over the foot of your bed. If this look captures your attention, you can use the following formula to determine how big your chandelier should be. Measure the length and width of your room and add those two numbers together. The result converted to inches equals the diameter of an appropriately sized chandelier. For example, if your room is thirteen feet wide and fourteen feet long, the perfect chandelier will be roughly twenty-seven inches in diameter.


• Over the Bed:
This is a very common place where chandeliers are placed, and make an amazing job. The size of the bed plays an important role here, you would not want to overwhelm a small bed with a huge chandelier, or having a tiny chandelier paired out with a large bed, that is why the key is on finding the right balance between both of them. An easy way to summarize it is: for a full- or twin-sized bed, a chandelier with a diameter of 24 inch will look best, and for a king- or queen-sized bed, a chandelier with a 24 inch diameter will suit just fine. 
Tassel chandelier in white and pink. 
The Right Height
Despite the placement your chandelier will be hanged, whether over the bed, or centered, the bottom of the chandelier should hang roughly 7 feet above the floor. Once you have done that, make sure that is hanged high enough, and adequates to your height once you have climbed up your bed. It should not impede the view of TV, or pose a safety hazard on you. Never forget to add some other lighting fixtures in order to adding balance to your bedroom. 
For A Kid's Room
The tips above also apply for a nursery or kid's room, but we recommend that chandeliers should create a soft, diffused light, and that these come in a soothing color, specially nurseries. Chandeliers for a kid's room can be playful, and fun, as they add a special feature, and style to your child's personal space, such as crystal beaded chandeliers, bright coloured, Boho beaded, tasseled, or geometric. 
Make your child's bedroom, and your own, the favorite spot in your house. Keep in mind that lighting is the main factor to consider to make your space welcoming, soothing, and comfortable. Lighting fixtures such as chandeliers, make the room much more stylish, warm, and homey, which is all we are aiming for to feel when we are at our bedrooms. Check out some lovely ideas!
Need more inspiration? check out this video with lots of visuals and extra tips.
https://www.youtube.com/watch?v=O3Rvl0XvGtQ
Available in so many shapes, colors, and styles, find your own that fits into your personal space, right here at luminlamphouse.com !