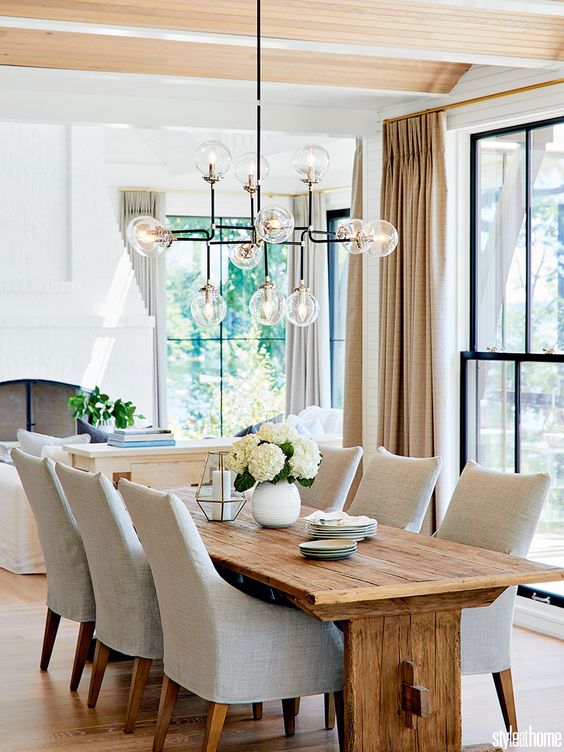 Our Favorite Farmhouse Chandeliers
Comfy, cozy, and full of charm, classic farmhouse style is more popular than ever.
Classic farmhouse evokes feelings of warmth and comfort. 
The key to achieving a classic farmhouse look is all about comfort. Furniture should invite you to sit down, and nothing should look as though it's too delicate to touch. There's a down-home feeling that invites a sense of laughter and fun.
warm colors
Modern farmhouse combines the sleek clean lines of contemporary design with the cozy farmhouse aesthetic to create a uniquely fresh take on the country living inspired style.
Modern farmhouse style is known for its warmth and simplicity, characterized by natural textures and materials like wood or galvanized steel. While cream is still the color of choice, paired with neutrals, bright, bold hues can also be used.
Natural wood accents are a must-have for any farmhouse style home, be it wood panels on a wall or exposed beams on the ceiling.
he lighting is an important part of any home's interior design and decor and a crucial component of a space, the one which is most capable to ensure a welcoming look and a comfortable ambiance.